Salary or wages is the right for every employee inside the company. For Indonesian companies, structure and wages scale is a must, which is regulated by Peraturan Menteri Ketenagakerjaan Nomor 1 Tahun 2017. The purpose of structuring and scaling the wages is to increase employee's productivity and wage transparency.
"Manage Payroll and Employees Attendances easier with Odoo HRMS. Try NOW for FREE!"
Indonesian Wage Regulation
Employee wage has been regulated by Undang Undang No.13 Tahun 2003 tentang Ketenagakerjaan, and relegated to Peraturan Pemerintah (PP) Nomor 78 Tahun 2015,"Wage policies are directed at achieving income that meets a decent living for employees."
So, what does decent income mean in that regulation?
Decent income is the amount of employees' income that is reasonable and able to meet their needs.
Indonesian Salary Computation
Before we discuss how to compute the salary, we need to know about the salary component. For example, to compute the salary, companies need to understand the basic salary.

Belows is the view of payroll management using Odoo that can compute all employees' salaries easier and faster.
TRY Odoo Payroll NOW
Basic Salary 
Basic salary is the basic amount that should be paid by a company to their employees according to their level or job position that is agreed by both parties. Based on UU No 13 Tahun 2003 , basic salary amount shall be minimum 75% from employee's wage.
What about regional minimum wage? We can say that Basic Salary is one component that computes the minimum wage. Basic salary can be computed proportional by their job position based on company policy and government rule.
Allowance
In addition to the basic salary, allowances are also an important part, especially when we compute our permanent worker's salary. Allowances can be a lot of things like child support, positional allowance, until the insurance allowance (BPJS).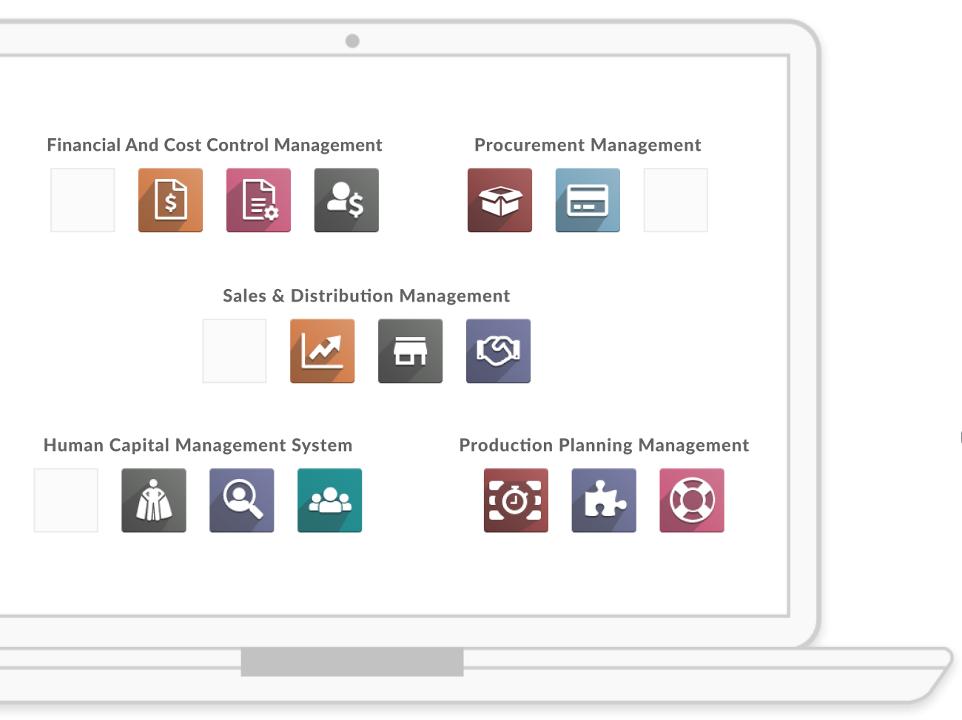 Panemu is your Trusted Odoo Partner in Indonesia
Even small until big businesses often experienced failures due to unusable system/single apps used; painful integrations never ending maintenance or incompetent ERP consultants. 
No worry! With Panemu, we will ensure that your company will run a lot better by all-in-one solutions we delivered with Odoo.
Discover how Panemu can be your trusted partner to implement Odoo for you!
Deduction
In Indonesia, usually there will be some deduction for employee such as health insurance (BPJS Kesehatan) and pension plan (BPJS Jaminan Hari Tua). You can check about Indonesian Health and Worker Insurance computation here.
Income Tax (PPh

21)
Every income that is received by the employee in Indonesia will be deducted by the income tax (PPh 21). Based on the regulations, the minimum net salary that will not be deducted by the tax is IDR 4,500,000 per month or IDR 54,000,000 per year. Or you can check the details here. 
The Importance of Payroll Apps for Easier Computing Employees Salary
After you know about the Indonesian Salary Structure component, computing the salary manually is easy when you only have 3-5 employees. But how does your company already have dozens or hundreds of employees?
No matter how many employees you have, you should actually use software to compute it. A lot of people use Excel or Google Spreadsheet to compute, but still have high risk of human error.
That's why, it's highly recommended for you to use a payroll app that integrates with attendance and time off management professionally.
The first reason for using the Payroll app is to make the HR department task easier and faster to manage the whole company salaries for the employee. The second one is to reduce human error risk and fraud potential that can be done by the employees.
Payroll Apps on Odoo HR Management System by Panemu are the best solution for your company to compute salary, and integrate with attendances and leave  management. And the computation is automatically based on Indonesian Salary Rules.
FIND OUT MORE THE SOLUTIONS
BY CLICKING THE BUTTON BELOW!
I WANT CONSULTATION AND LIVE DEMO