For most businesses, ERP system or software is solutions for analyzing data and automate workflow between integrated department inside company. However, there are so many systems on the market, and each system can be adapted for any industries. Then, what ERP features that mandatory? Let's read this article as your reference before buying the ERP system for your company.


Finance Management

Financial Management is made to help businesses on decision making for better expenses policy, create accurate financial reports and managing their assets. Therefore, accounting features are a part of ERP.
Accounting software is not the same as ERP software. A lot of people think it's the same, then what is the difference?
Accounting software usually have general entries feature to record purchasing transaction, sales, debts and create financial reports until POS (Point of Sales) software. Meanwhile, ERP systems have all of those features but also other features such as inventory management, manufacturing (MRP), human resources management, supply chain, and many more.
Good ERP systems provide finance tools to manage every business transaction including payment, sales analysis until expenses management. ERP software will improve accuracy and save time processing business accounting as well as reduce employees workload.
Customer Relationship Management (CRM)
 

In managing business, keep interaction with your customers is very important. For that in looking for ERP systems must-have CRM feature. With this feature, you will manage data and tracking interaction with customer easier. CRM features will be better if integrated and covers some combination, such as leads management, sales order management, and marketing features like sending email marketing and scheduling appointments or meetings.
CRM feature usage in ERP systems can improve more effective leads identification, save customer managing time and cost, and also increase your sales.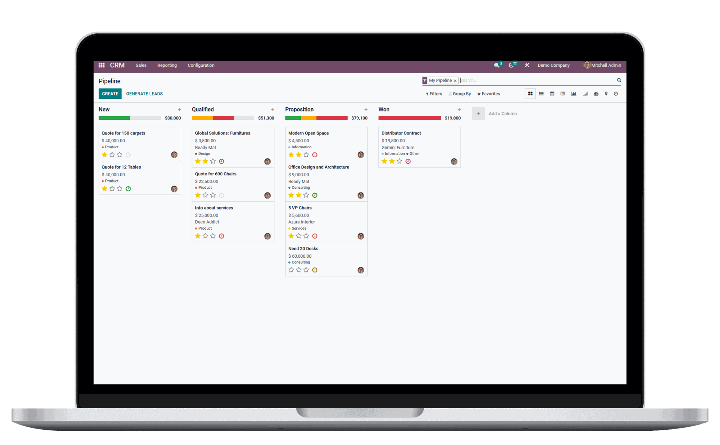 Sales and Invoicing Management
Make quotation is part of company sales management. Good sales management will provide online payment, record sales and ability to create e-commerce to help increase products online sales.
Sales feature will provide historical data to track sales funnel to help you make create better forecasting in the future. Besides that, the sales feature allows you to upsell and receive faster payment with the online payment feature on the invoice.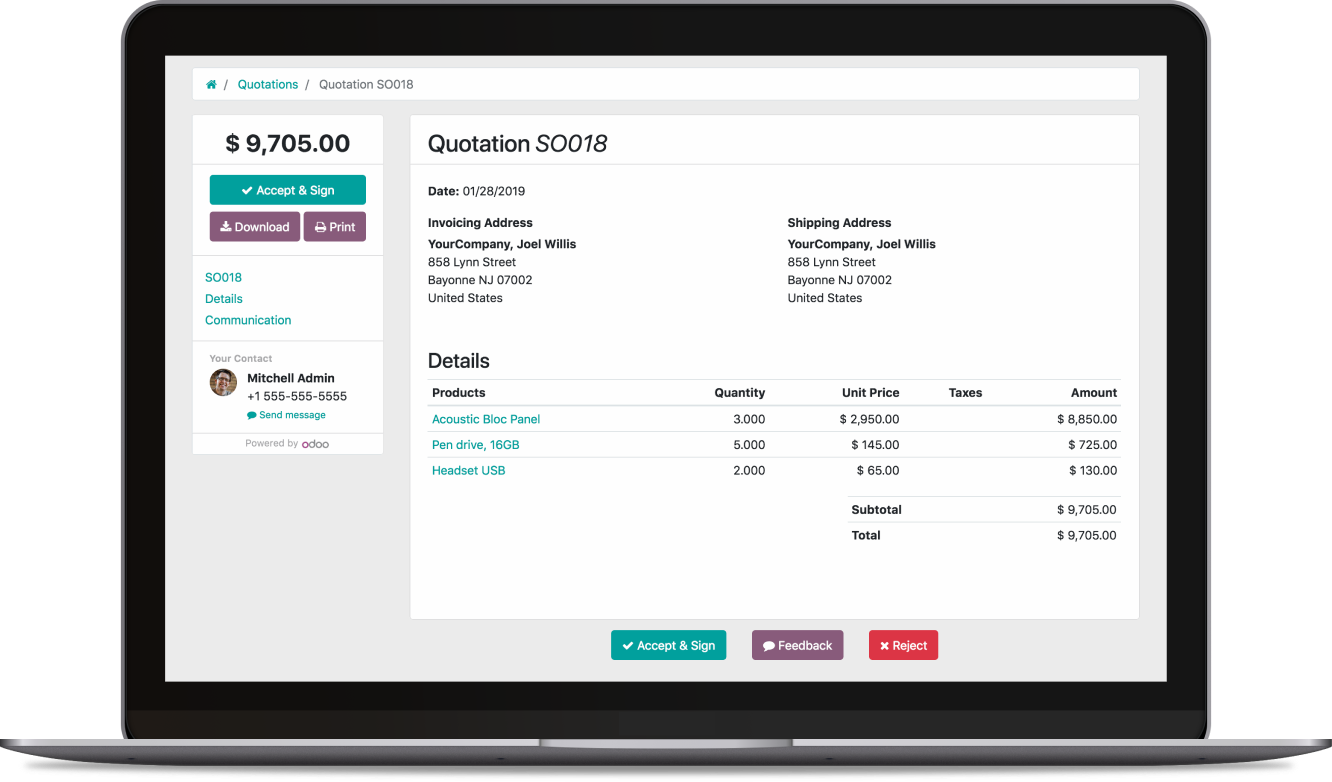 I WANT ODOO SALES AND INVOICING APP FREE
Supply Chain Management

Usually, ERP systems will have supply chain management (SCM) that will help manufacturer, distributors, logistic dan vendors to manage goods and services flow to be more efficient and effective in terms of cost. ERP systems have the ability to provide data from obtaining raw materials until finished products are delivered to customers.
Main features of SCM module including purchase orders, approval, vendor management, manufacturing (MRP), inventory management and warehouse management. And the most important, this feature will help you to reduce the cost of goods that are provided by vendors to customers.
Human Resources Management System
Next important feature is the human resources management system (HRMS). Usually, these systems are different systems with ERP, but some of ERP systems have HRMS included. HRMS will save employees private information and create work systems such as recruitment, scheduling until appraisals flow.
Human resources feature help to reach company purposes like improve employees goals and targets, because managers can have better time allocation to control team targets. Besides that, HRMS also has payroll feature with automatic calculation and can be adapted with government rules.
Manufactur (MRP)
 

Materials Requirements Planning (MRP) systems is Fitur materials requirements planning (MRP) is a known as a precursor to ERP systems. ERP systems made by manufacturers to have a better plan of raw materials needs on manufacturing and materials purchasing.
In MRP feature, usually will track raw materials that you already purchase to ensure the materials is always available. Besides that, MRP systems has ability to do quality checks and make preventive action to keep the quality of received products or materials. Good MRP systems will simplify purchase order and help you to control work orders in an effective way.
Website Builder
No less important features that also every company needs on digital era is website builder feature. Good website builder will help you to create beautiful website easily, also have features that will increase your sales like e-commerce. Besides that, a good website builder will help you to improve SEO rank with their blog post feature.
From the discussion above, we can conclude that a good ERP system is the systems that have main features such as finance management, supply chain management, sales, CRM and marketing, Human resources, manufacturing and website builder. No less important, ERP systems should have a full report that can be analyzed from various departments that are fully integrated.
Odoo as one of ERP vendors that has been trusted by thousands of companies in Indonesia and the whole world. Odoo has a lot of powerful features to improve your company efficiency and productivity. Odoo is very easy to use and fully integrated.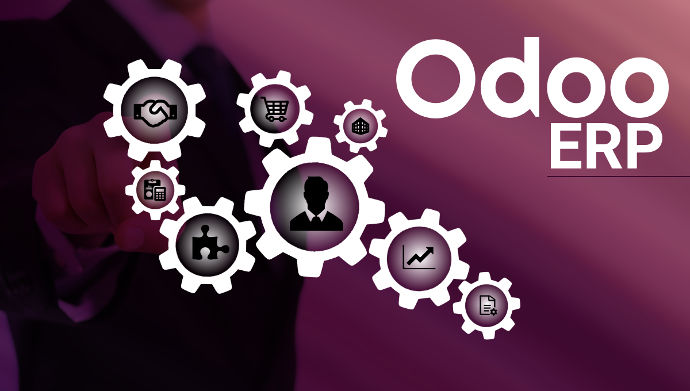 Consult your company needs with our consultants now. Its FREE!
Most importantly, what makes Odoo ERP different is you can adapt Odoo with your company's workflow.
It means, Odoo is fully customizable, so Odoo became very flexible and has an affordable subscription fee for SMEs.