Odoo Siapa yang tidak mengenal Odoo, sebuah software open source yang diformulasikan untuk kebutuhan perencanaan sumber daya dalam sebuah bisnis atau ERP. Memiliki modul yang sangat komplit (16.000 Modul) Odoo dipercaya oleh ribuan perusahaan di seluruh dunia menjadi solusi atas perusahaannya.  
Beberapa waktu yang lalu Odoo telah merilis software terbarunya yaitu Odoo 16. Dikutip dari websitenya, Odoo melakukan beberapa perubahan besar pada versi terbarunya ini. Lalu apa saja fitur dan update terbaru dari Odoo 16 ini. Mari kita simak bersama-sama.  
Newest updates on Odoo 16
Knowledge Management
Knowledge Management adalah sebuah aplikasi yang memungkinkan Anda mengganti peralatan seperti Notion Word Processor untuk mendokumentasikan projek dan proses dengan cara yang lebih interaktif  
Dulu aplikasi ini adalah bagian dari Odoo Community. Namun, sekarang hanya tersedia di Odoo edisi Enterprise saja. Aplikasi ini memungkinkan pengguna untuk membuat dan membagikan dokumentasi, cara kerja dan proses bisnis lebih mudah.
HOT NEWS!: Global Recession 2023, End of Economic is Coming



Code Cleanup and Performance
Di versi terbarunya ini Odoo memfokuskan diri untuk melakukan penghapusan kode yang kurang efektif dan membangun ulang basis kode untuk mendapatkan performa terbaik
Responsive Design in Community
Banyak pengguna Odoo yang mengeluhkan desain tampilan yang sudah kadaluarsa atau sudah usang dan susah untuk digunakan. Oleh karena itu, Odoo melakukan desain ulang di versi 16 ini dengan tampilan yang lebih responsif, modern dan mobile friendly  
Improved eCommerce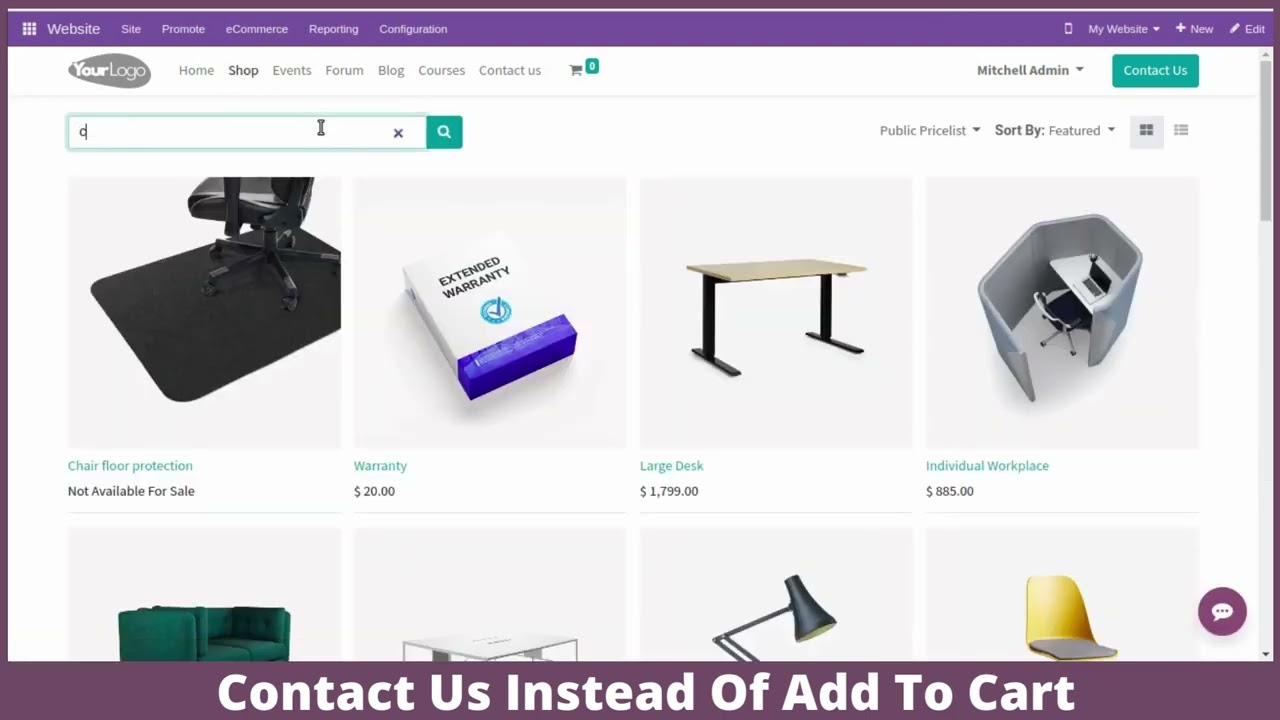 Peningkatan besar-besaran terjadi pada aplikasi eCommerce. Odoo 16 memiliki fitur yang dapat berjalan secara baik tanpa harus menggunakan aplikasi pihak ketiga seperti :    
Call for Price




Demand based pricing

Support a catalog shop

Contract pricing/approved products
Odoo Technical: Running Odoo Using Docker Compose



    In addition, you get some benefits from the newest version of Odoo   
Bulk upload of photos

Change the order of the photos after uploading

Faster eCommerce checkout

Comparison Price

UOM display
These features become the best choices so you don't need other third party apps like Shopify.


Multi-currency Sales Report

Sales report in Odoo 16 concerns multi-currency and you can review the sales dynamically based on daily exchange rates. 
Business Tips: Boost Business with Business Digitalization



Accounting Improvements
New Mode of Accounting Firm
This new mode changes the sequence of documents in documents level. This also introduces a new field " Total. Pajak (inc.) "

Detect holes in Sequence
Every journal has a new "Smart Alert". You can browse the latest document easily before the hole. 
Holes can be fixed easily with wizard "Resequencing"

Improvement in fixed assets
You can easily cancel or add assets. If GL entries are locked, reverse entries will be created
If GL entries are not locked, the entries will not be posted. The option to modify depreciation by selling assets is provided.
Odoo Technical: How to Install Odoo 15 on Ubuntu 20.04 LTS with Nginx as a Reverse Proxy



Storno Accounting for Eastern Europe
Storno accounting is a practice of using negative debit or credit to reverse the original journal account entries. Because usually the book keeper writes the Storno entries with red ink. This kind of accounting practice is also called Red Storno.

You can cancel incorrect document amounts with Storno accounting, but you have to input the correct documents amount after canceling

Improvement on Procurement and Tenders
Odoo 16 has better tender calling

Make and manage PO alternatives quickly

Compare arrival and cost by lines

Separate PO among vendors based on best options and best offers

Working Order in Company
You can determine the order of commands which will be processed in Odoo 16. You can activate it for each BOM.
Read: What is ERP?



Track the Delivery and Receipts Status
On Odoo sales (Delivery Status) and purchase (receipts statuses) to improve your delivery tracking and purchase, new fields are added.

Online Rental Apps
You now can activate online rental (useful for renting a car or something). You can decide which day is available to pick up or deliver. 
Those are features added and optimized in Odoo 16. We suggest you apply Odoo in your company now. Let us know what you need about your business digitalization and we will help you as soon as possible.